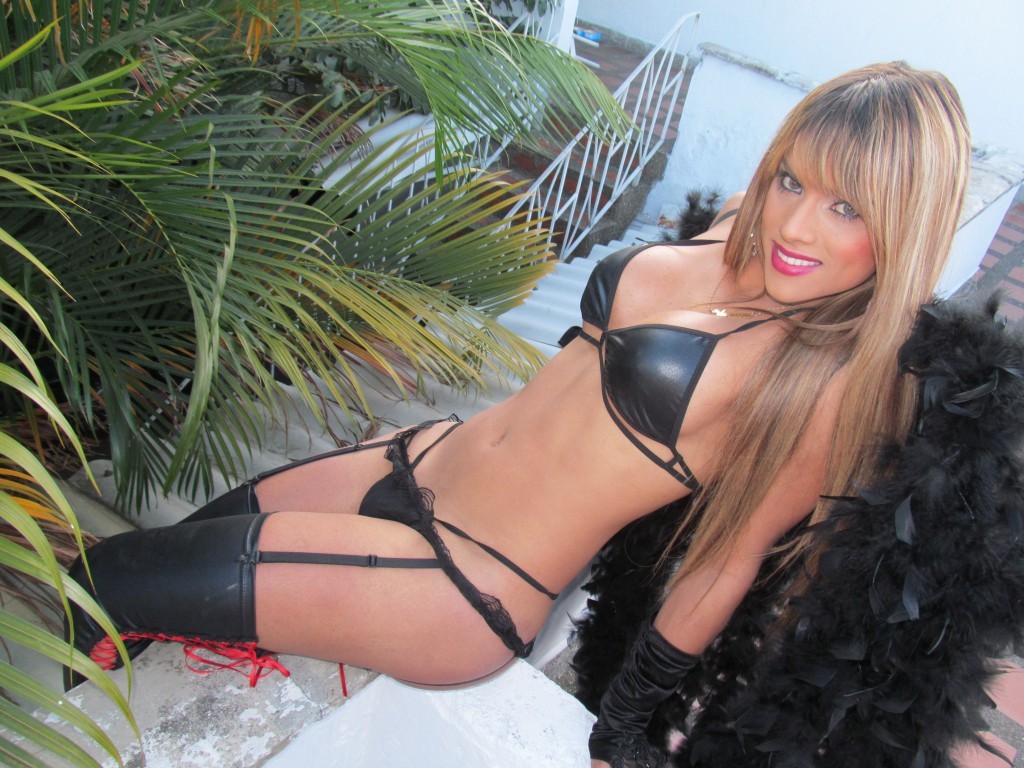 Top 10 TS Pornstars - By tsstream.com
Many people often asked us "who is the number one TS porn star" or what is our "Top 10 transgirl pornstars." There are too many great ts porn girls and guys out there too just to pick one and for so many reasons. One of the 1st things you should be asking yourself is: what is it you're looking for in a transgirl porn star?
Do you look for beautiful feminine features, is it a nice pair of tits or maybe an enormous TS cock on a female body. Whatever it is there are a startling amount of TGirl porn stars that can whet your desire. The best of both worlds unite in one gorgeous feminine body. These girls have sexy bodies, beautiful faces, and big transgirl cocks. We've produced this list to display our top 10 favorite hottest TS models who love performing on cam. So here is Our Top 10 transgirl pornstars.
---
10. Mariana Cordoba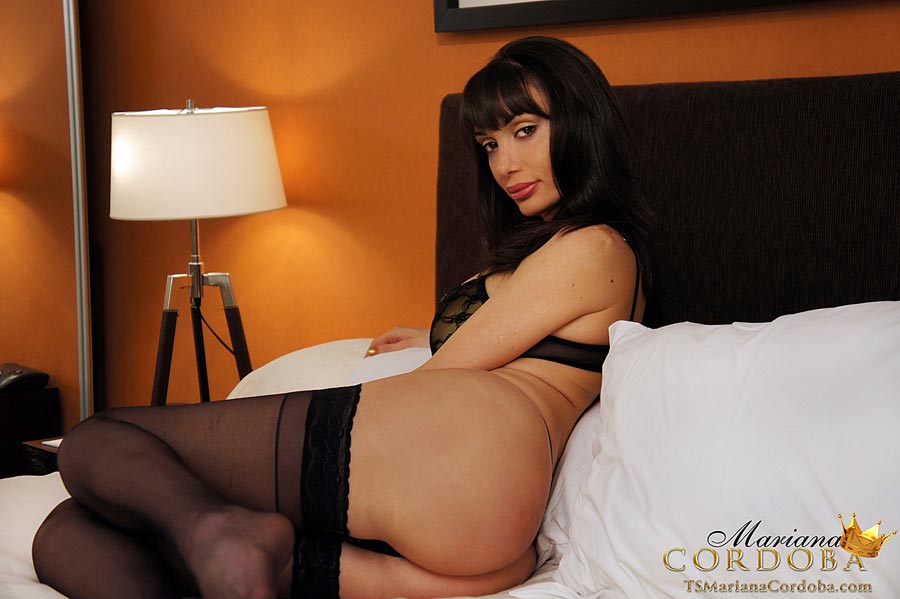 Mariana Cordoba deserves a spot on this list for length and girth alone. She is by far the most hung transgirl porn star in the Trans porn sphere. Mariana is from Argentina and like her Argentinean peers she has an exotic look, a cute butt, huge tits and a MASSIVE cock. Mariana is another TS pornstar that usually tops guys, but it is fun to watch as her cock gets erect as it is by far the hugest TS cock you will ever get a chance to see.
---
---
9. Mia Isabella
Possibly one of the most hung TS pornstars on the market. Mia Isabella is from Chicago, and this Illinois native has the most piercing blue eyes with which she will seduce you. Her porn is usually of her topping guys, which is not my personal favorite types of porn. We know there are plenty of guys out there that are into that, and that is why almost everyone into TS porn will have a different list as there are so many contributing factors. Mia Isabella is a super hot TS porn star with a cock that is as huge as her following. Watch out boys, this girl will make you her bitch
---
8. Kelly Klaymour
New cummer Kelly Klaymour is 22 years old, and a Kansas City transplant is now living in Los Angeles pursuing her career in transgirl porn. Her recent change in direction of shooting is interesting to me as she now only does lesbian porn on cam. She will no longer fuck guys or other Tgirls. Kelly Klaymour is a very well endowed Trans porn star. When I first saw her on live cam, she was telling a viewer how she has an 8" cock that is very fat. She stands at 5.4
---
7. Jane Marie
Jane Marie has stopped shooting porn as far as I can tell, but she is very worthy of a position on this list for many reasons. Her physical beauty is aesthetically pleasing, beautiful and in many ways large. Born in Texas USA this Latin transgirl babe is one of the finest young TGirl porn stars on the web. If you get an opportunity to watch her porn, you will understand exactly what we're talking about and why she has a spot on this top 10 list.
---
---
6. Domino Presley
Domino Presley has got the most feminine appearances of all TS porn girls in my opinion. She has an incredible face, a great body; her tits are without imperfection, and she always looks great. At 27 years old this Latin beauty has her place in the top 10 of all transgirl pornstars int he world and many will attest that she should be in the top 5. It was a hard choice between Bailey and Domino. If I could, I would say they both tie for 5th position.
---
5. Bailey Jay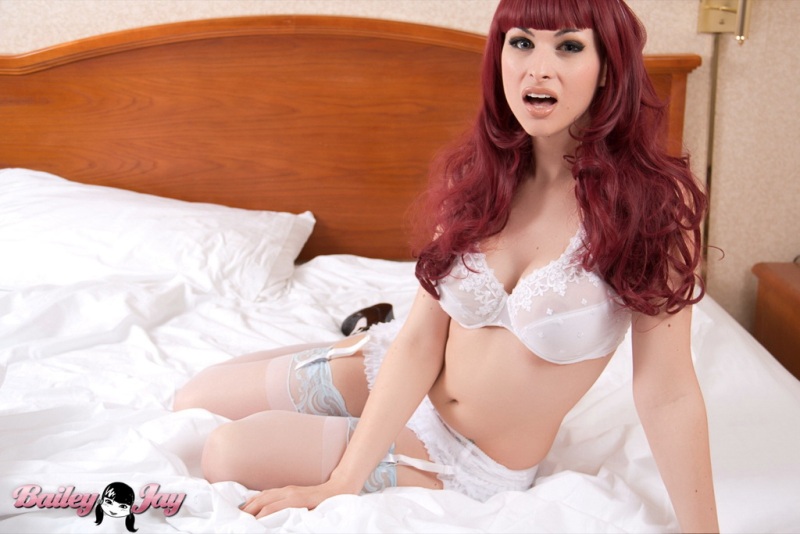 Richmond born Bailey Jay is a bubbly young transgirl that every loves to love. She has many hot porn movies under her belt and finding her should not be an issue as she is all over all TS porn site. Bailey has a gorgeous face, a great rack, and an awesome cock. At 26 Bailey Jay has achieved a lot as a young trans person. Her place in the transgirl porn hall of fame is more than justified.
---
4. Angels CID
Argentinean porn star Angels CID has one of transsexual porn's prettiest faces. She has got seductive blue/gray eyes that will render you memorized in her provocative gaze. She's said to have one of the biggest transgirl cocks and is one of the most hung Argentinean TS Porn Stars. You can enjoy Angeles CID through her website or by watching her videos. This latina transgirl babe is a very fun to watch transgender pornstars. You can view her fucking her Argentinean friends or going solo with some of her favorite sex toys.
---
3. Bruna Butterfly
Brazilian babe Bruna Butterfly is a Latina brunette Goddess that has been pathing her way as a top transgirl porn star for the last few years. She has made 215+ videos under her belt, and we're sure that you will hear a lot more from this 5' 4" TS Latin babe. Bruna Butterfly is 21 years old and has a beautiful fat cock that is well worth a mention. She loves fucking men and women on cam for our viewing pleasure, and that is why she deserves the number 3 spot on this list.
---
---
2. Yasmin Lee
Yasmine Lee is a frequent pornstar at the porn giants "Kink". She is an American-born Thai girl mixed with Cambodian, Brazilian and chinese. It is a hot mix of Transgender goodness. She has a mostly Asian look but has an enormous cock like many of the Brazilian pornstars. Yasmine Lee is a knockout for sure. She played in the Hollywood film ~"The Hangover Part 2" starring Bradley Cooper and Zach Galifianakis produced by Todd Philips. She played a Thai transgirl prostitute.
---
1. Vanity
Vaniity loves hot, rough sex with both men and women; she gives, receives and looks fabulous doing it. She has appeared on national television, HBO (Real Sex), and she has been at the forefront of trans porn for many years. Rumored to have fucked Justin Beiber, Vanity is probably the most famous of all transgirl porn stars in the world.
---
That's it. That is our top 10 list of TS pornstars. Let us know in the comment section below what you agree with, where our opinions differ and how your top 10 looks.
Tags: